Guidance to protect, grow and optimize your business value, when you are not sure where to start.

Get the highest-level officer in charge of finance to assess your business financial position, assess financial risks, manage cash flow and identify potential growth opportunities.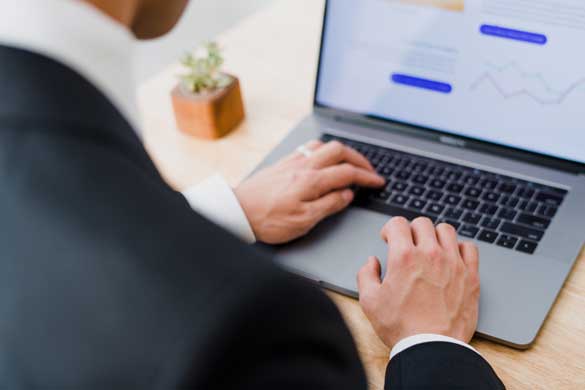 Our Services
Chief Financial Officer on a part-time basis to help you reach your full business potential.
Performance Tracking Reporting
Identification of potential growth opportunities for business development.
Regular executive meetings with business owners and management.

When entering the Australian market in 2012 we had already experience with operating subsidiaries in Europe and North America but Australia was entirely new to us. Gibbs Hurley provided us with local financial and accounting expertise giving us the peace of mind to be fully compliant with all Australian regulations from the beginning.
This allowed us to focus our attention on the unique technical and engineering challenges in the Australian market and grow our business. Today the largest Australian mining companies, including global giants like BHP and Rio Tinto are our clients and we've successfully implemented capital projects in NSW, QLD and WA.
Bernd Mann
Chief Officer Design, Development and Technology, iSAM AG, Germany / Executive Director, iSAM Asia Pacific Pty Ltd., Australia
Our Process
Complementary first consultation where we can discuss your needs and you can see if we are a good match for you.
Step 1
Complete the "Get in touch" form below or give us a call.
Step 2
One of our friendly staff will contact you to arrange a free consultation.
Step 3
Meet with one of our partners to discuss your needs, pricing and steps to go forward.
Frequently Asked Questions
What is a Chief Financial Officer or CFO?
Highest level officer in charge of finance, responsible for overseeing the business financial position.
What does "Virtual CFO" means?
CFO services on a part time basis for your business. Most of the paperwork and analysis is done remotely but will meet with the client in person on a regular basis.
What does a CFO do?
Assess financial risk, manage cash flow and identify potential growth opportunities.
How do I know if I need the Virtual CFO services?
You need a Virtual CFO if you are a SME and you are experiencing at least one of the following; fast or slow growth, high levels of business complexity, increase in company size, the need of increase strategy or the desire to become a leader in your industry.
Case Study
ISAM AG is a German software company that develops and implements automation solutions that enable industry, commerce and service suppliers to increase their business's performance. With a strong presence in the Australian mining industry, İSAM AG faced one serious challenge, finding a cost-effective CFO to support their Australia operations.

Get in Touch
Book an appointment, 1st one free.